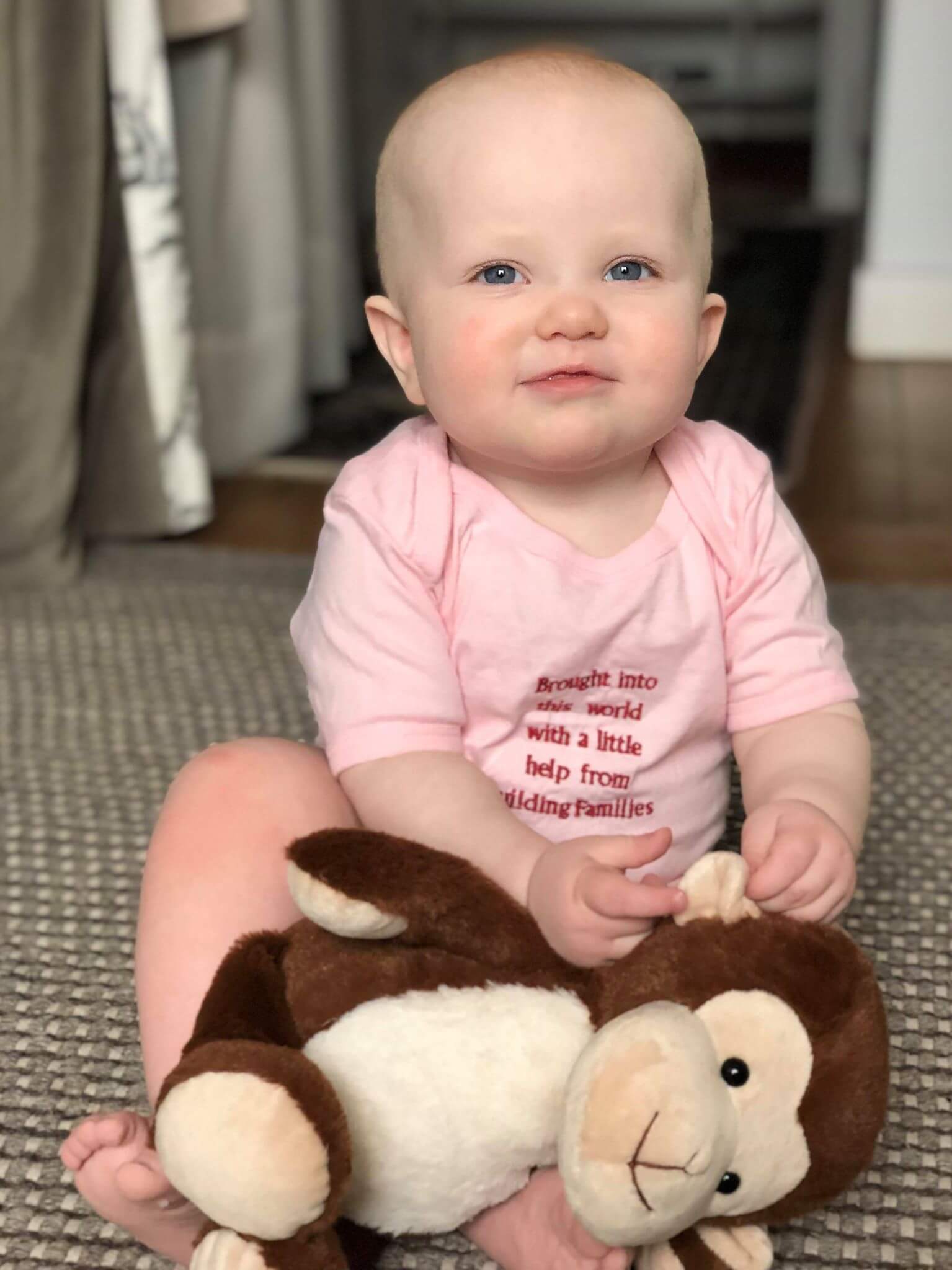 In May 2018, I said good-bye to my couple and their sweet baby girl. I remember thinking as they drove away that this must be how a mom feels when her child drives off to college for the first time. A combination of joy, sadness, gratitude, and pride. I knew in my heart that no matter the miles between us, we were all bonded for life.
Within a few days, I was feeling like my old self, well mostly. My jeans still didn't fit, LOL! Sometimes it seemed like I had dreamt the whole thing, but then I received photos and the memories all came rushing back! The photos were of their baby girl meeting various family and friends. I poured over these images, awestruck! I imagined how it must have felt for them to endure a month wait after her birth to finally hold her. It's another layer to the journey of an international couple. The support team who prayed alongside them during the initial arduous struggles and then through their surrogacy journey must wait until the new family travels home which is usually about one month after the birth. Although they often received updates via photos and videos that I shared with my couple, I could see in the pictures how eager they were to be with the newest addition. I definitely appreciate the support system my newfound extended family had before, during and after their baby girl's arrival!
With our busy schedules and the time difference, it was often difficult to connect in real-time so we maintained communication through shared videos and pictures. I was never more grateful for technology!! We did manage to Skype as often as time permitted and we hubby, kids and I enjoyed that so much. I was humbled by how often they thought of me. They shared every new development, from her adorable fashion to their vacations. They even shared a video of her first steps with me. These are precious moments for the parents and I remember feeling honored that I was amongst the few that received these kinds of updates.
Perhaps the most touching video was from her first birthday party. In the video, they showed all of her party guests and openly expressed their gratitude for my role in our journey. I take time now and then to watch the video. It reminds me that regardless of the craziness that can be my life, I did something that has infinite effect and worth.
Although this is the conclusion of my blog series, it is nowhere near the end of my story. I have been given a gift that I will treasure forever, new family members! And besides that……baby girl who is already 1 year old, will have a sibling in 2020!!! That's right, her parents want to give her someone to share her life with and I am thrilled that they asked me to help them again. Keep an eye on BFI's social media for updates regarding my surrobabe's transition to BIG SISTER!
Thank you for reading my story and hopefully, I will be reading your story soon!!