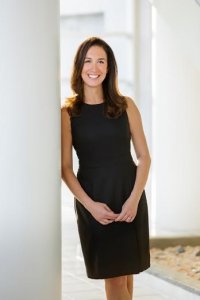 Rose Pondel, Esq., founder of Pondel Law, PC, practices fertility law, focusing on family formation and reproductive matters, including surrogacy, egg donation, sperm donation, embryo donation, and adoption.
Rose is recognized as one of the top surrogacy lawyers in California and regularly speaks to physician groups, attorneys, and fertility patients on fertility law and how it affects the options of assisted reproduction available to those seeking to grow their families. Rose works with fertility patients both domestically and internationally and has experience working with clients in Europe, China, Japan, Australia, Central and South America, Israel, and other countries.
Prior to founding Pondel Law, Rose practiced corporate transactional law and has extensive experience drafting and negotiating high-stakes contracts. Rose has specific expertise in multinational matters involving American, Asian, and European entities.
Rose's education includes advanced training in mediation and negotiation from the Straus Institute for Dispute Resolution at Pepperdine, a J.D. from the University of San Francisco, School of Law, and a B.A. from UC Santa Barbara.  Rose is a fellow of the Academy of California Adoption and ART Lawyers, and a member of the American Bar Association, Los Angeles County Bar Association, Society for Ethics in Egg Donation and Surrogacy, and the Reproductive Technologies Subcommittee of the Family Law Section of the American Bar Association. Rose has been featured in The New York Times, People Magazine, Malibu Magazine, and on Good Morning America.
For more information or to schedule a consultation, please contact Rose via email at [email protected] or phone at 310.598.6428.