Recent Deliveries
---
Congratulations to our successful surrogate mothers who delivered!
Erica delivered on 02/24/2017
Jessica delivered on 12/30/2016
Erin delivered on 10/24/2016
Catherine delivered on 10/20/2016
Maricruz delivered on 08/04/2016
Michelle delivered on 07/14/2016
Rochelle delivered on 05/09/2016
Jeri delivered on 04/28/2016
Amanda delivered on 04/20/2016
Ashley delivered on 02/27/2016
Shannan delivered on 01/26/2016
Jennifer delivered on 01/23/2016
Mackenzie delivered on 12/26/2015
Confirmed Pregnancies
---
Congratulations on the following confirmed pregnancies!
Melissa is due 03/15/2017
Priscilla is due 06/01/2017
Genette is due 07/20/2017
Selena is due 08/09/2017
Bio of the Month
---
Melissa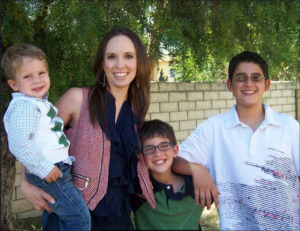 Melissa was raised with two brothers which has prepared her for her adult life having 3 boys of her own!  Ivan, Dominic and Roman definitely keep her on her toes as she has vowed to raise them to be respectful, productive adults. Her personal goals revolve around making a difference in others' lives and to be a positive influence on anyone she encounters.  These are great objectives!!  She has a message for the child she is carrying for her Couple, "Honor your parents.  They have given you a gift of life so live each day with love, joy, peace, patience and kindness towards others."  Words to live by for all of us!!
Jessica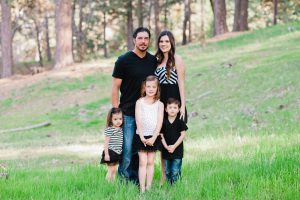 Jessica always has her plate full, if not overflowing.  Besides taking care of her hubby, Mike, and their 3 kids; Cameryn, Mikey & Kyndall, she is running a cookie company with her  cousin. #cookiecousins
Jess's short term goals are simple; be happy and be the best wife and mother to her family.  A longer term goal is to some day open a bakery.  She is so passionate about baking and helping others learn what she considers a form of art…an edible form of art!  Back in 2012, we asked Jessica what is something she would like a potential Couple to know about her, she answered, "When I look at my own children and all of the joy that they bring into my life, my heart melts for you.  I want to help you bring your baby into this world.  I just feel like it is something that I am supposed to do."  Aww, such beautiful words!