Recent Deliveries
---
Congratulations to our successful surrogate mothers who delivered!
Confirmed Pregnancies
---
Congratulations on the following confirmed pregnancies!
Meghan is due 08/17/2018
Jamie is due 08/30/2018
Monique is due 09/09/2018
Melissa is due 12/06/2018
Angela is due 02/20/2019
Tonya is due 02/21/2019
Amanda is due 03/01/2019
Bio of the Month
---
Angela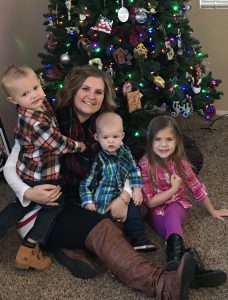 In 7 years, Angela & Trevor have built a beautiful family of 5! Their kids are Kynzie age 5, Maison age 3 and little Parker is 1 ½ years old! As if raising these kiddos is not enough, she also works part-time at everyone's favorite store, Target!
When we asked Angela why she wanted to be a Surrogate Mom, she responded, "Being a parent is the best, most rewarding, most challenging thing I have ever experienced. I can't put into words how amazing it is to be a parent and I want to give that chance to someone." Beautifully said!
Monique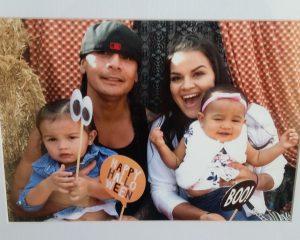 Monique & Sam are parents to two kids, Kaileah, age 3, and Kaedynn, age 2. When Monique is not busy with the kids, she gets out the sewing machine. She loves to sew, going shopping with her daughters and any other adventure they would enjoy. Her hobbies are her girls, she says!
We asked her to create a message to the baby she is carrying for her Couple. And this is what she wrote, "You were created to be loved, supported and cared for always. You are a blessing and specially chosen to be on this earth. You can do anything you truly desire, never forget that!"