Recent Deliveries
---
Congratulations to our successful surrogate mothers who delivered!
Confirmed Pregnancies
---
Congratulations on the following confirmed pregnancies!
Priscilla is due 06/01/2017
Genette is due 07/20/2017
Selena is due 08/09/2017
Jeri is due 12/17/2017
Randi is due 01/06/2018
Bio of the Month
---
Priscilla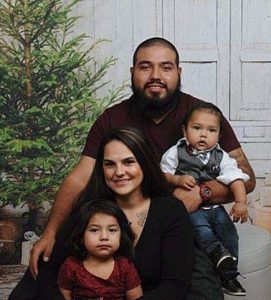 Priscilla & Rene are the proud parents of two cuties, Khloe who is 3 years old and James who just turned 2.  Sports were always important to her and Rene.  She played volleyball, soccer, basketball, softball and was even in track in school!  Rene is still actively playing sports.  Priscilla is super close to her parents and in her words are her best friends and the best grandparents any child could have.  She hopes to have the same relationships with her children and grandchildren.  When I met Priscilla, I asked what her goals were and she explained how most of their goals centered around their little family.  But then she shared, "Life is so short and every moment should be made special. I truly hope to do something great with my life."  I think having a baby for her Couple this summer certainly qualifies!!  This is a goal she can check off of her list with pride!!
Selena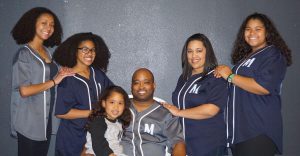 Selena & Kevin are busy with 4 girls from age 6 to 18.  Selena's mother gives her many tips as Selena herself was a smart but stubborn child while growing up.  LOL!   When asked why she wanted to be a Surrogate Mother, Selena became very emotional and shared a beautiful story with us about what a gift life truly is.  In her words, "Being able to give life is a gift that shouldn't be taken for granted. I can only imagine what yearning I would have if I was the one that couldn't conceive.  Being ready to be a mom or dad and being disappointed by my anatomy. I was blessed to have had an easy pregnancy, how could I not want to help a couple's dream become a reality? Being a parent is amazing, rewarding, scary (no one wants to mess up!), a daily blessing and the best unconditional love you've ever known. I truly pray that I'll be able to help a couple get that chance to experience what I have from having my child."  Awwww, beautifully said Selena!