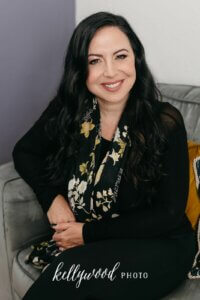 Dr. Natasha Radojevic (aka Dr. Natasha) is a licensed clinical psychologist and
in 2021 she accepted the position as Clinical Director of the Health Psychology and Reproductive Medicine Programs with Southcoast Psychological Associates
(SPA). She is directly responsible for all psychological evaluations for intended
parents and gestational carriers. In addition, Dr. Natasha facilitates all
gestational carrier groups and individual therapy for this program. She also
makes time to meet with BFI on a weekly basis, at a minimum.
Dr. Natasha's involvement with reproductive medicine has been extensive. Her
passion for this work derives from her personal journey. Even knowing that the
data indicates that 1 in 8 individuals encounter difficulties in becoming pregnant,
it was still a surprise when she herself struggled with fertility issues. However,
when she and her husband turned to IVF they were able to add two beautiful
daughters to their family. Having gone through this experience, it gave her an
understanding on a personal level the unpredictability of the journey to
parenthood and she is honored to be able to be a part of this journey with our
intended parents and gestational carriers.
Dr. Natasha received her Bachelor of Arts degree at California State University of
Long Beach, her Master of Arts in Psychology at Long Island University's
Brooklyn campus and completed her Doctorate at Alliant International University
in San Francisco. For her doctoral dissertation, Dr. Natasha created a children's
book to help decrease anxiety by utilizing mindfulness activities and strategies for
children struggling with anticipatory anxiety due to upcoming treatment for
cancer.
Although Dr. Natasha's passion lies in the surrogacy community, she does have
a private practice which includes working therapeutically with children,
adolescents, and adults. Natasha knows how important it is to take time to get to
know each person who enters her virtual, or physical, office, to tailor treatment to
their specific needs, and to provide tangible support to help them work through
past struggles while building a positive perspective in their life.