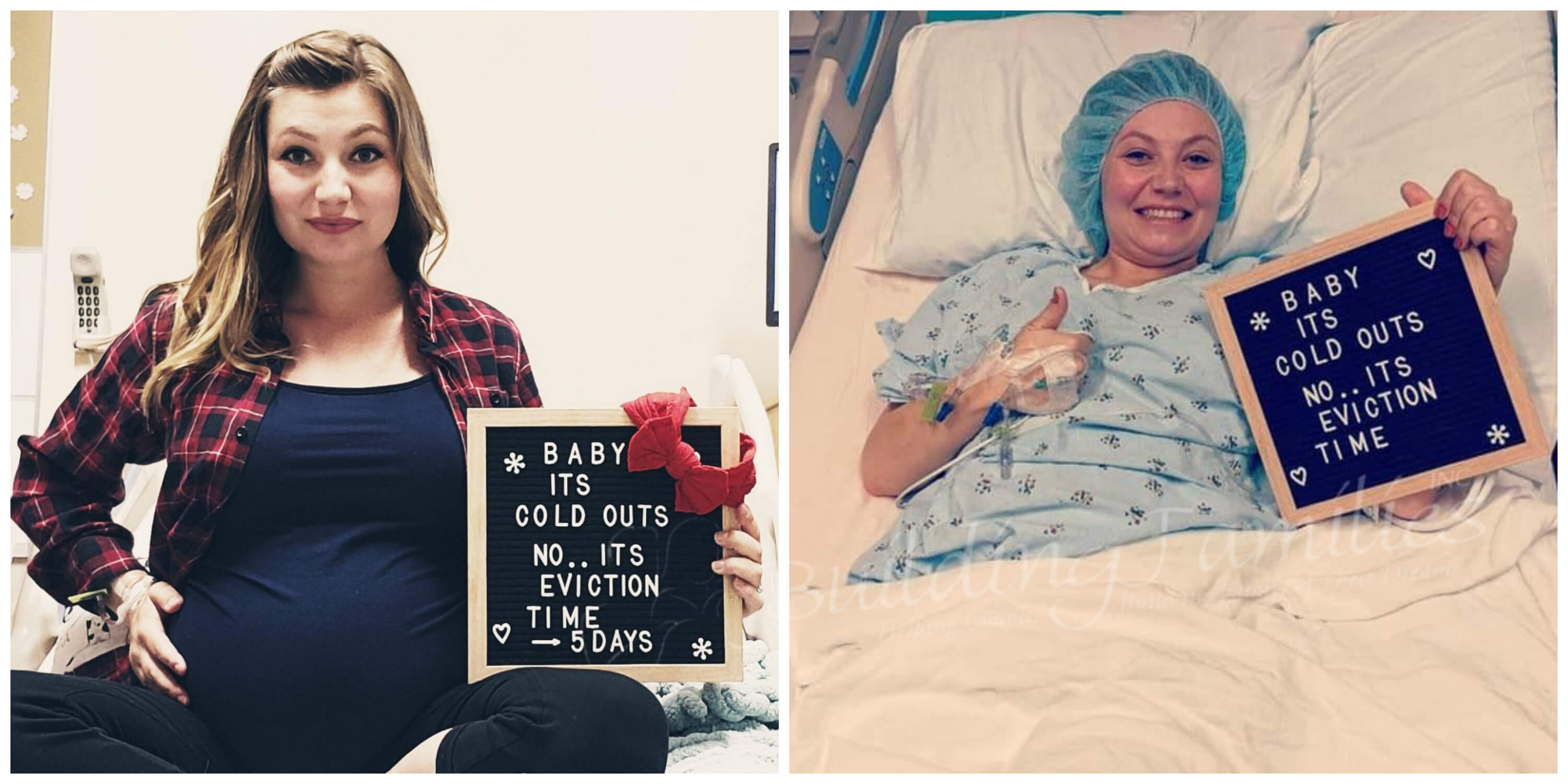 This lovely lady is Melissa. A few months ago she was diagnosed with Vasa Previa. In lay-mans terms, the baby's blood supply membranes had grown outside of the placenta and umbilical cord causing them to block the birth canal. With this condition, if the membranes were to rupture, it would be fatal for the baby. All of the things the cervix does to prepare for labor, thinning and dilation were dangerous to the pregnancy. Because of this, Melissa was monitored very closely.
She relocated her family to be closer to a hospital with a higher level NICU and at 30 weeks gestation moved into the hospital full time for round the clock monitoring. The goal was to deliver baby girl, via c-section, in week 34 before Melissa's body could begin readying for labor. As we all know, the best-laid birth plans can go awry!
The first photo was taken on 12/4 when Melissa had 5 days until her planned c-section. The second photo was taken in the morning on 12/5 when baby girl decided she was ready to make her debut! With Mom, Dad, and Case Manager Shannon by her side Melissa completed her journey beautifully at 10:53 am when baby girl was born.
At 4lbs 9oz and 17 inches long, she is thriving! We are so awed by the strength shown by Melissa and her IP's through this experience. Every journey is magical in its own way, but we are especially grateful to have been there every step of the way with this journey. Baby girl, we can't wait to see who you'll be!
For more information about Vasa Previa visit http://vasaprevia.com/