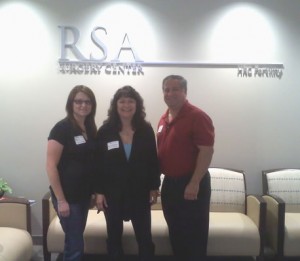 Building Families Staff attended HRC Fertility's Open house in support of their new location in Newport Beach.
"We were amazed by the extreme attention to detail that Dr. Jane Frederick, Dr. Daniel Potter and the rest of their outstanding staff put into creating this new facility. Their state of the art facility sets the bar high for this industry. We look forward to seeing what new advances this new medical lab brings to the industry."
Over the years, HRC Fertility has worked with Building Families to help enable them to give Couples the ability to have the families of their dreams.. Building Families looks forward to its continued relationship with HRC.
About HRC
Skilled reproductive endocrinologists and advanced reproductive care are found at HRC Fertility, a fertility clinic in Newport Beach, California. Patients can visit the Newport Beach fertility clinic for infertility tests, fertility treatment and monitoring.


http://www.havingbabies.com/