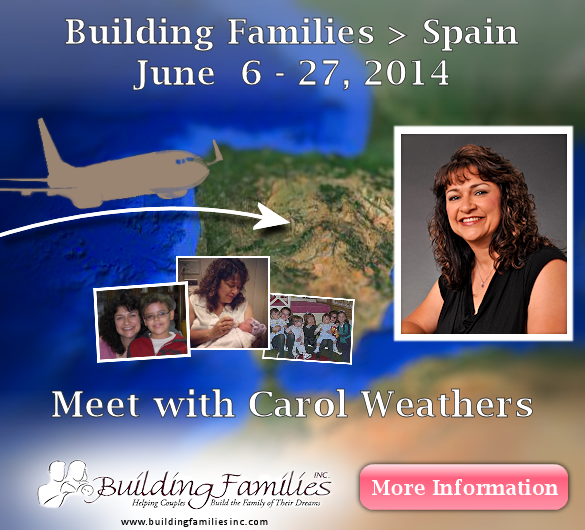 Carol's visit to Madrid in February was very successful!  However, there was not enough time to meet with all of the professionals and Couples who were interested in the Building Families Surrogacy Program.  So, Carol's next trip in June will be twice as long!
 "Spending more time in Spain means helping more Couples realize they can reach their goal of parenthood.  And the bonus is that I get to spend more time with the families we helped to build over the past two decades throughout Europe", says Carol Weathers.
Visits to Madrid and Barcelona will be made between June 6 and 27, 2014.  Although Carol's itinerary is not yet set, Carol is accepting inquiries via the online contact form for Intended Parents.
Carol Weathers is the director of Building Families, Inc,. a comprehensive Gestational Surrogacy Program based in Southern California. Building Families offers the highest level of personal attention to the Intended Parents and the Surrogate Mothers. If you are interested in a meeting, please click here to fill out our form.