Carol Weathers will be in Madrid, Spain in February 17-28, 2014.
Carol Weathers is the director of Building Families, Inc,. a comprehensive Gestational Surrogacy Program based in Southern California. We offer the highest level of personal attention to the Intended Parents and the Surrogate Mothers. If you are interested in a meeting, please click here to fill out our form.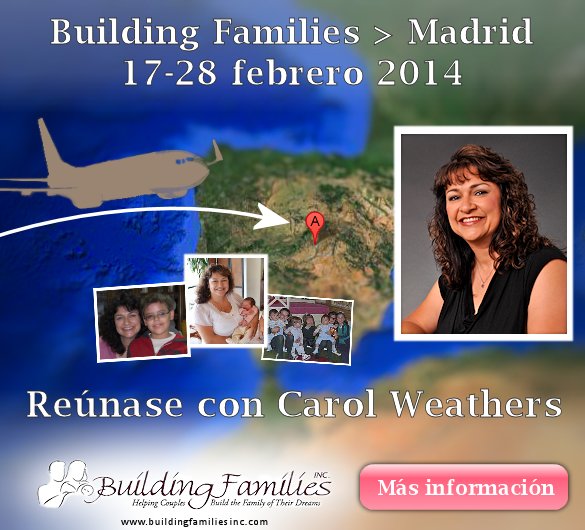 Please visit this page for future updates. Press Release.