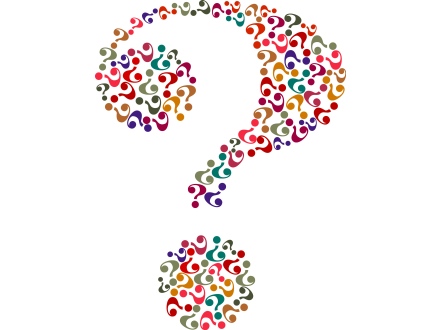 Hi,
I'm Natalia and have been working as the administrative assistant to Carol Weathers and Building Families, Inc. for the past 9 months.  I have found this work to be so amazing and stating that it is rewarding doesn't describe it enough!  I had some questions and Carol thought that interviewing Breann Piccini would not only answer those for me but also make a nice blog piece.  So here goes:
Is there a significant difference between your first pregnancy and this one being your fifth?
Actually, I'm very lucky, they're exactly the same….super easy!
When you first decided to become a Surrogate Mom was there anything that you were concerned about?
Yes!  Injections! Just the thought was scary but obviously since I am a third time Surrogate Mom, it really is not that bad.  I consider myself an injection Pro.  LOL
I will share with you a funny story from my first surrogacy. Progesterone is oil based and requires a large needle to draw it from the bottle and you are supposed to replace it with a smaller gauge needle to inject it into your hip.  Well, I guess I was so nervous when the nurse gave me the instructions, that I forgot about the smaller needle.  I do remember that the nurse said that it wouldn't hurt and that it would take a while to inject the oil.  Those two things were not true!  It hurt and it was super fast injecting the oil….because I was using the bigger needle!  After about a week, I noticed the smaller needles and asked my sister, Tracy, what they were for.  She just started laughing and eventually fell on the floor as she was laughing so hard.  Not funny!  Well, it is now!!
If you had to pick one thing that you would say was the most difficult thing you have faced in all of your experiences, what would it be?
I would say when I found out that I was going to have to have a C-section with the twin pregnancy.  I have never had major surgery before and I didn't know what to expect and I think that is where most fears come from, the unknown.   But after the surgery and my recovery, truly it was not a big deal. And really in the scheme of things it was a very small sacrifice when you consider what was gained.  Two healthy babies!
How would you describe the differences between your three surrogacies?
All three of my surrogacy arrangements were unique and special in their own way.  They were/are all amazing journeys that I feel truly blessed to have shared with such beautiful and deserving Couples.  The first surrogacy was new for my Couple and myself.  There was so much to learn about the process, literally, but we managed beautifully as we had the support and guidance of the Building Families program.  For my second surrogacy, I was matched with someone who had a daughter through the program years earlier.  The anxiety surrounding the process was not there for either of us.  We were both seasoned and prepared for the process itself.  The biggest difference between the first and second surrogacy is the Couple's location.  My second Couple were local and were therefore able to attend appointments and I saw them a lot and still do.  I am pregnant now for an international Couple.  So location is a huge difference from my previous surrogacies.  But, I have known this Couple for quite some time as they have been trying to have a baby for a while so we already had a foundation for our relationship prior to beginning the journey.  We are super comfortable with each other and know each other so well already.  And they are reassured because they know that I understand this process better than most not only because it is my fifth pregnancy but because of my work as a Case Manager for Building Families.  I look forward to when they come in a few months and can be there when their son arrives.  It will be a beautiful end to my calling as a Surrogate Mother.
So what advice do you have for young women considering becoming Surrogate Mothers?
This is actually a good question for me because I was only 24 years old for my first surrogacy and my kids were 5 and 3 years old.  I did work full time and knew that they required a lot of attention and care especially at that age.  I realized that Surrogacy was a significant commitment also that would affect not only my life, but my husband's and children's lives as well.  My husband and I spoke about it and he assured me he could do whatever was necessary.  I also had the support of my sister and her family and my Dad.   I wanted to make sure that the sacrifices would not be too great for my kids.  But I have found that my being a Surrogate Mom has actually given them more in the end.  They have a better understanding of compassion and grace.  They see that there is always someone less fortunate and it is not about money or one's possessions.  There is no greater position in this world than being a mother or father.  And they were a part of helping that happen to 2 special Couples and soon a third.  And they are very proud of that fact as am I.