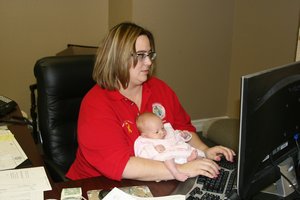 MODESTO — A woman who ran a Modesto surrogacy agency has pleaded guilty to four counts of wire fraud after bilking would-be parents out of millions of dollars, authorities said. Tonya Ann Collins, 37, pleaded guilty in federal court in Fresno, U.S. Attorney Benjamin B. Wagner announced.
She could face up to 20 years in prison and a $250,000 fine when she is sentenced in May.
Court documents show that from November 2006 through March 2009, Collins carried out a scheme to defraud prospective parents, surrogates and banks through her company, SurroGenesis, and the associated Michael Charles Independent Financial Holding Group.
Read more here:
http://www.modbee.com/2013/02/19/2584838/former-modesto-surrogacy-agency.html#storylink=cpy
Unfortunately there will never be true justice for the defrauded Intended Parents, Surrogates and professionals involved.  These Intended Parents have experienced a tragedy that is reprehensible.  She stole so much more than just their money.  Through her actions she bankrupted more than their life-savings, but also their hopes and dreams.