From ArmyTimes.com
http://www.armytimes.com/news/2012/09/military-senate-panel-oks-fertility-help-for-wounded-troops-091212w/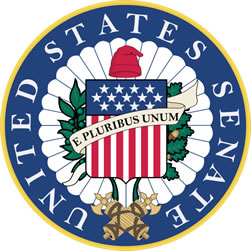 A Senate committee has approved providing fertility counseling and treatment, as well as adoption benefits, to veterans with traumatic injuries that affect their reproductive organs.
The landmark policy change would cover artificial insemination and, if necessary, surrogacy so that service-connected wounds are not a barrier to having a family.
Benefits are aimed at the 1,800 Iraq and Afghanistan veterans who have suffered spinal cord injuries or devastating wounds, mostly from improvised explosive devices, to their reproductive organs.
Fertility treatments are included in S 3313, the Women Veterans and Other Health Care Improvement Act of 2012, passed by the Senate Veterans' Affairs Committee on Sept. 12 by voice vote after extended debate over whether surrogacy should be covered.
Sen. Patty Murray, D-Wash., the veterans' committee chairwoman and chief sponsor of the bill, said including surrogacy as a covered medical treatment is the only way to ensure that a woman who suffers severe wounds to her reproductive organs would have benefits equal to a male veteran. "We cannot treat one veteran better than the next," she said.
"This bill would help injured veterans and their spouses make real the dream of starting a family," Murray said. "Expanding these treatments to veterans is the right thing to do. It is what our veterans deserve."
With surrogacy and adoption benefits, the planned Veterans Affairs Department program would be broader than the limited fertility treatments the Defense Department offers to service members.
This difference prompted Sen. Richard Burr of North Carolina, ranking Republican on the veterans' committee, to call for a review of the Defense Department plan before moving ahead with the Senate bill.
Murray wasn't persuaded to wait for a review of defense health programs, but her bill is not moving forward anytime soon. One of six veterans' bills approved by the committee, none of the measures had been reviewed by the Congressional Budget Office to determine either their full effect or their price tags.
Murray said the necessary funding will be found before the measure is formally reported to the full Senate, but she warned that this behind-the-scenes work may not be finished before Congress takes a pre-election break.
Burr said the fact that the costs of the bills are not covered is yet another reason why committee action could have been put off until November.