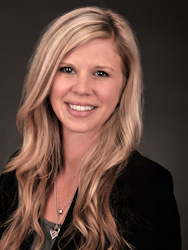 For me, the idea of becoming a Surrogate Mother happened after my husband, Charlie, and I decided our family was complete. With two boys to raise, Ben & Aiden, we felt we had enough to keep us busy.  I am fortunate to have experienced parenting a child whom I adopted and one who came to us the traditional way. These experiences showed me that love for your child does not come from the pregnancy or the birthing process.  It comes from your heart. It is how I knew I could help someone in this special way and to some degree felt compelled to bring the joy of parenthood to someone less fortunate.
When I brought the idea of surrogacy up to Charlie, of course, he thought I was crazy.  I explained that I loved being pregnant and was sad to think that I would not have that experience again.  Then after sharing information from Building Families with him, he agreed to support me in yet another one of my life's endeavors.  Once we met our first Couple, any hesitation he had vanished. It is hard to explain what happens at that moment when you meet the Couple you are going to help become the family they have dreamed of for so long…For too long.  Our bond with this special Couple is still going strong since I delivered their twins in 2007. My surrogacy journey was not over yet though. I helped two more Couples have their families with my most recent journey leading to a baby girl born in March 2020.
Now, more than a decade after meeting Carol for the first time, I am now working alongside her and the rest of the BFI team.  I have two roles with BFI. The responsibilities are complementary as I first educate potential Surrogate Mothers in hopes of them choosing to do surrogacy and sharing their journey with us.  And then as the Program Manager, my role is vital in working with Carol in finding the right match for the new Surrogate Mom and guiding her and her Couple through their journey. My personal experiences were critical in preparing me for these jobs.  And since I can't be pregnant 24/7, it is fulfilling knowing I still have a hand in building future families!
---
Randi Caporale has two roles with Building Families, Inc.; educating new Surrogate Mother candidates and overseeing their journey from conception to birth. Her personal experience as a repeat Surrogate Mother from 2007 to 2020 has given her both the perspective and knowledge to do this job well.