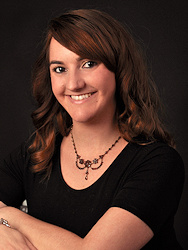 You often hear people say, "What a small world we live in". I can attest to that! Through several random circumstances I came to learn about surrogacy and more importantly found a job where I can truly make a difference.
My personal journey began upon my birth. I am adopted. I learned at an early age that good people, like my parents, don't always get what they want so desperately. But fortunately, they didn't give up. They turned to adoption and found me!
Fast forward to my adult life. I met the man I am going marry, Alex, and when I met his parents my road to Building Families was paved. Alex's parents, Ericka & Keith, had helped three Couples realize their dreams of parenthood through Building Families. I was fascinated and in awe of what they had done. And then I met Carol at a family function as my new family and hers have maintained a friendship even after their surrogacy journeys came to an end. Soon thereafter, an opportunity came up to join BFI's team and work side by side with Carol. I knew I had to jump on it. The only hurdle was my lack of office experience. My interview did contain some questions about office task abilities, but Carol's focus was more about my willingness to help others, passion to learn new things and always giving 100%. She explained she could teach me anything office related, but she needed someone who had the true heart and spirit for this job. She saw this in me and the rest is history!
Now, I have a front row seat to life changing events and to miracles that happen to amazing Couples and their children. I see hope renewed and dreams fulfilled. Everyday that I come into the office, I know that my contribution makes a difference and for that I am thankful and proud to be a part of the Building Families team!
---
Lauryn Christensen is the Office Manager for Building Families, Inc who provides high-level administrative support to the Director and every staff member. When contacting our U.S. office, her cheery voice will be the first you hear.