Since 1991, our Building Families, Inc. has been involved with helping couples create the family of their dreams through surrogacy. With over 25 years experience in gestational surrogacy and strong professional relationships with leading infertility medical professionals, our management team has unique insight to the needs of all participants in the surrogacy journey.
Management Team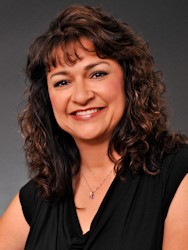 Program Director
Carol Weathers has been facilitating surrogacy arrangements since 1991. Carol is the Founding Owner and Program Director of Building Families, Inc. She is the first contact for the Intended Parents when they begin their journey into the Surrogacy Process. Click Here to Read Carol's Surrogacy Story.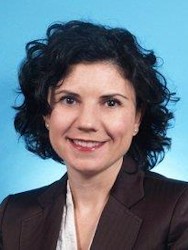 International Surrogacy Manager
Ana U. Carmona is the International Surrogacy Manager for Building Families, Inc. She manages the European branch of the company, Building Families Europe and she is the head of Business Development for Europe, Asia & Australia. As a key source of support and guidance, Ana is available to attend to the needs of the International Intended Parents throughout their journey with Building Families. Click Here to Read Ana's Story.
Randi Caporale has been a surrogate mother for Building Families, Inc. twice! In 2007, Randi delivered twins for her couple. Still determined to help other couples in need, she returned to bring the joy of a baby brother to another family in 2015. Click Here to Read Randi's Surrogacy Story.
Tracy Matthews has an amazing surrogacy record having helped one Couple have two boys in November 2004 & April 2006 and helped another Special Couple in February 2010 have their son. Click Here to Read Tracy's Surrogacy Story.
Case Management
Shannon Breckner  provides personal and on-going care to new Surrogate Mothers as they begin the medical process to ensure they understand the instructions, as this is vitally important. Shannon is a three-time Surrogate Mom delivering beautiful twins in December 2008, a sweet, baby girl in May 2011, and another angelic baby girl in June 2013. Click Here to Read Shannon's Surrogacy Story.
Office Management
Lauryn Nagel is the Office Manager for Building Families, Inc who provides high-level administrative support to the Director and every staff member. When contacting our U.S. office, her cheery voice will be the first you hear. Click Here to Read Lauryn's story.